Wenn wir nach dem gehen was wir heute im Weltraum sehen können bietet sich uns folgendes Bild:
If we take a look at the space today we see the following: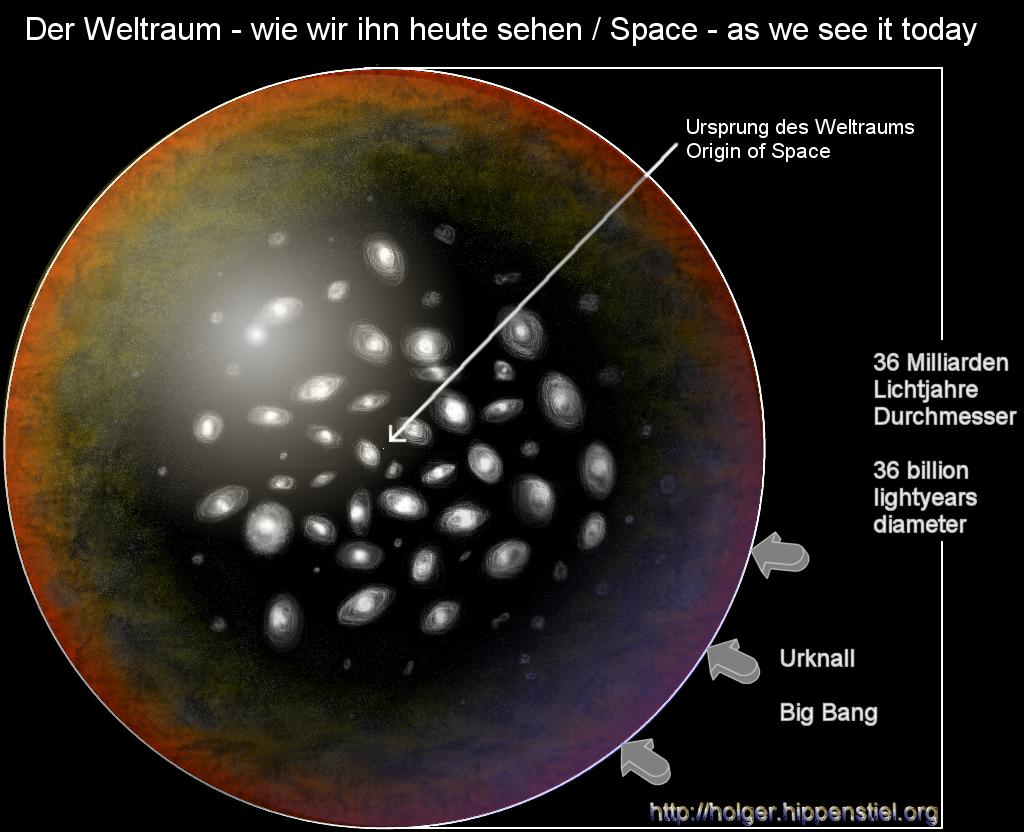 Bei einem angenommen Alter des Universums von 18 Milliarden Jahren, können wir nur soweit sehen wie diese Entfernung, da wir je weiter wir blicken auch automatisch weiter zurück in der Zeit blicken. Der Ursprungspunkt des Universums wird mit 1/1000 der momentanen Größe angenommen.
At a guessed age of the universe of 18 billion years, we can only see objects in this distance, because with increasing distance we are also looking back in time.
The origin of the universe is guessed at 1/1000 of its current size.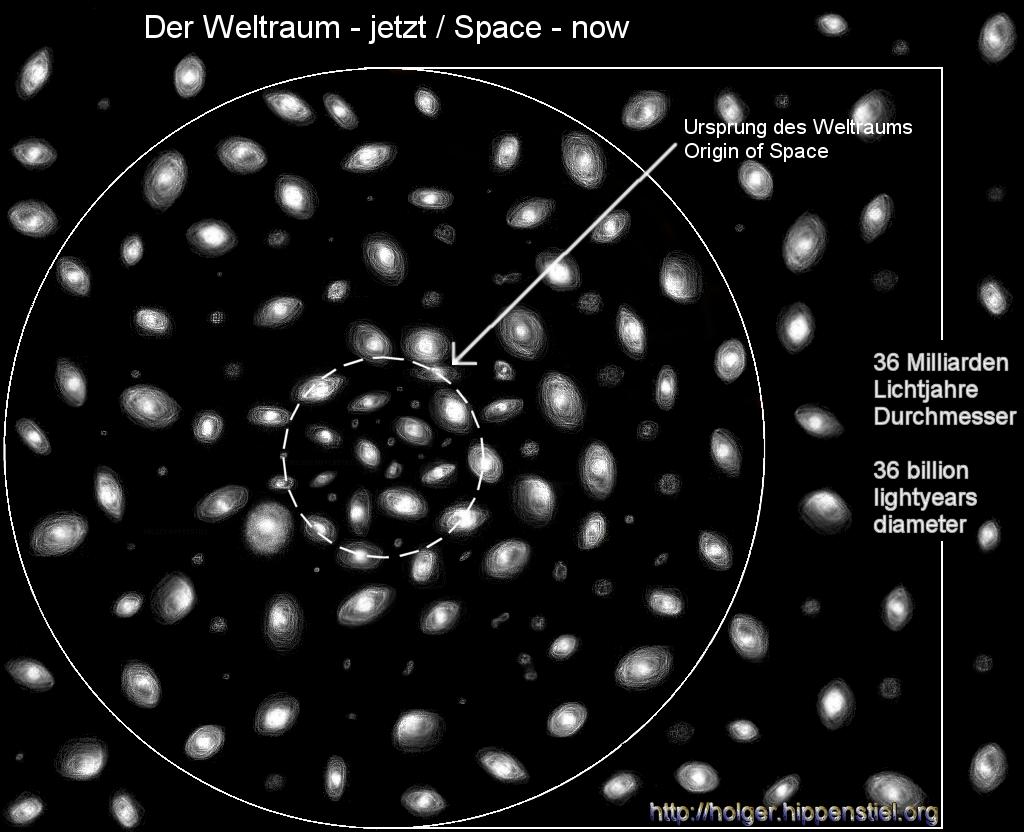 War aber der Ursprung des Universums größer, hier z.B 200 mal größer, dann ist der tatsächliche Raum heute ebenfalls 200 mal größer.
If the origin of space was bigger, for example 200 times like in this picture, then the real space would be also 200 times bigger.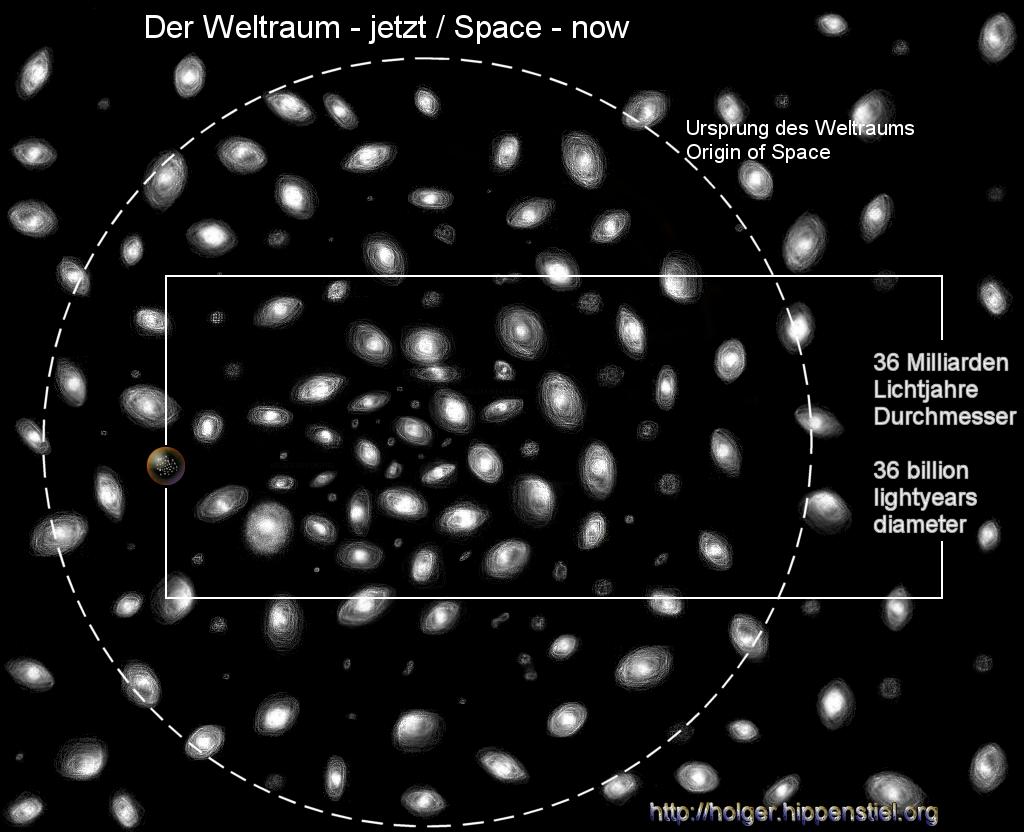 Der Ursprung des Universums kann auch bedeutend größer sein, hier z.B 20 mal größer als der heute sichtbare Raum.
In dem Fall wäre der Weltraum heute 200.000 mal so groß wie heute zu sehen.
The origin of space could be even bigger, here for example 20 times bigger then the today visible space.
In this case the universe would be 200.000 times bigger than today visible.
Welche größe der Raum tatsächlich hat werden wir nie erfahren können, da wir nur soweit sehen können wie Zeit vergangen ist.
We will never know how big space really is, because we can always only look as far as time has past.
Da wir auch nur die relativen bewegungen anderer Galaxien zu uns sehen können, ist es nicht möglich herrauszufinden wo wir uns befinden/befanden.
Because we could only see the relative movement of other galaxies to our position, is it impossible to guess where we are/came from.
Das unendliche ist weit, besonders gegen Ende.
Infinity is vast, especially near end.